Paladin
From EZ Server Wiki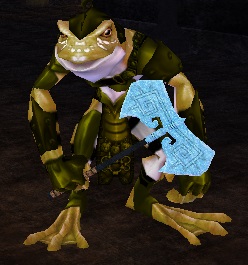 A Paladin is one of two "healer" classes that is essential for every group on EZServer (the other being Cleric). They heal slightly less than a Cleric, since they only have access to Focus of Healing, instead of Amplify Healing, but they can take damage much better, which is a decent tradeoff. They are an excellent choice to put in your main group, and one of either Paladin or Cleric is essential to have in your main group.
Primary Uses
Healing augment - Group Heal (combat)
Defensive augment - Proc and Click
Zeal proc - Provide AC, small chance to resist spells, stonewall effect, and a block chance.
Deal Holy Knight Strike on Block and Parry
Blessing of the Crusade click - Short-duration powerful stonewall
Defensive Augment is restricted to 1 handed weapons only.
As of May 2019, you can switch your 10.0 augment from Healing to Defensive (or vice versa) by combining your augment with a Star Ruby in a Magic Box. Star Ruby's are available at Jewelcrafting Vendors (such as Audri Deepfacet in Plane of Knowledge at 450, 759). In the forum post announcing this addition, Rent said he would work on lower level augments at some point, but as of now no update has been posted, so only 10.0 augments are known to work.
Toy
EZ Custom Spells