Caster's Guild Quest
From EZ Server Wiki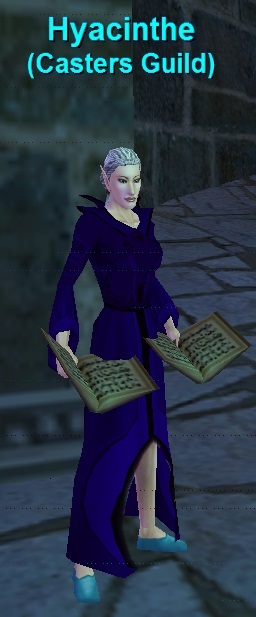 The caster's (or
fighter's
) guild quest is required to complete your
epic
2.5
To begin this quest, hail Hyacinthe in the south corner of the Nexus. This will give you the quest to collect the necessary items.

Caster's Guild flag will allow you to hail your pet and give it Fireblade v2's, which will greatly improve the overall hp and dps of your pet

It also gives you access to the Casters Vendor, a merchant that sells better food/drink, and a NPC that will greatly increase all of your casting skills. Getting the CG quest is a must for any of your group members that cast spells, even if they have already done the Fighter's Guild Quest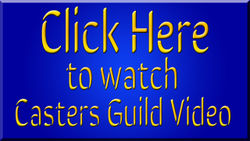 WARNING:
GET THE TASK BEFORE HANDING IN ITEMS!
FABLED VERSIONS OF THESE ITEMS WONT WORK!
Give all of these items to Hyacinthe (after you have received the quest) in the Nexus to receive your Caster's Guild flag and ring.
Tips
Doing the Caster's Guild quest is best done in instances. A Free Waypoint (Reward Item) will allow you to do this for free, but even if you don't have one of these, Summon Waypoint is available from the Newbie Vendor for free, and the instances for all of these zones are just 5,000 platinum each... Keep changing and/or repopping the instance until the proper named is up.