User Interface Mods
From EZ Server Wiki
Several talented members of the EZ Server community have created custom user interface pieces that provide various benefits while playing EZ Server.
Installing User Interfaces
To install the user interfaces, do the following:
Download the ".xml" files (which may be individual files, or in a zipped package)
Go to your EZ EverQuest UI directory (probably EverQuest --> uifiles)
Create a new folder titled whatever you want (e.g. "newui") in the uifiles folder (along with "default" and "default_old")
Place the individual .xml files into this new folder
Run EZ Server, and type /loadskin "nameoffolder" (in the earlier example, this would be "/loadskin newui")
Pray you don't crash, and enjoy!
Modified RoF2 Inv With 99,999,999 hp/mana & open bags
Created by: RiotEQ
Client: RoF2 (Underfoot has slight glitches)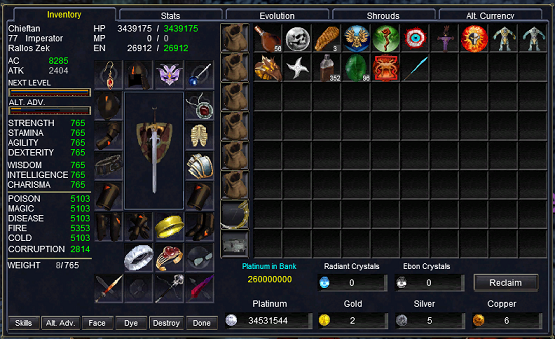 Modified Bank Window
Created by: Rotic
Client: UF (Work flawlessly with RoF2)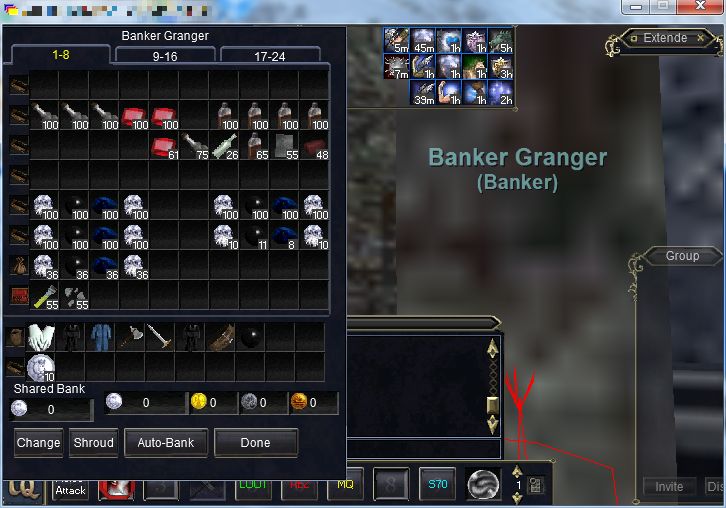 A few ROF2 UI pieces
Created by: Dimur
Client: RoF2
DOWNLOAD (EQUI_FriendsWnd modded to item tracker Open with Alt+F)
DOWNLOAD (EQUI_AuraWnd modded to ToFS spawn tracker, work in progress for other zones Open with Shift+A)
DOWNLOAD (EQUI_ClaimWnd modded to netbots display Open with Shift+C)
DOWNLOAD (EQUI_TargetWnd modded to include some mq2 information...open by default but Alt+T if you need to bring it up)
DOWNLOAD (EQUI_PlayerWnd modded with some MQ2 information)
DOWNLOAD (EQUI_BigBankWnd modded to show all open bags in the bank window)
Alert Window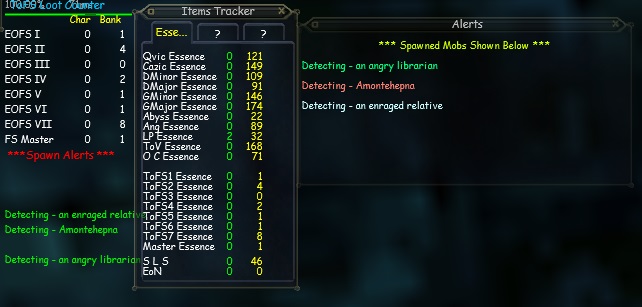 Netbots Window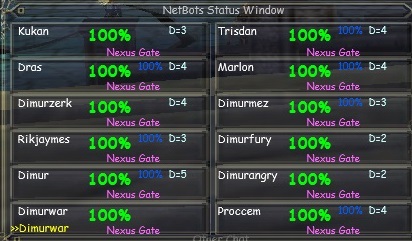 Player Window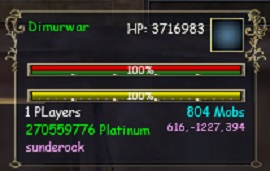 Target Window



Big Bank Window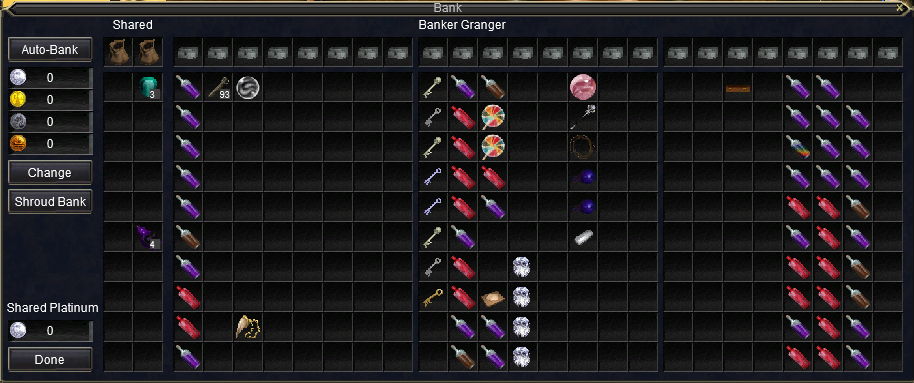 Updated Item Display